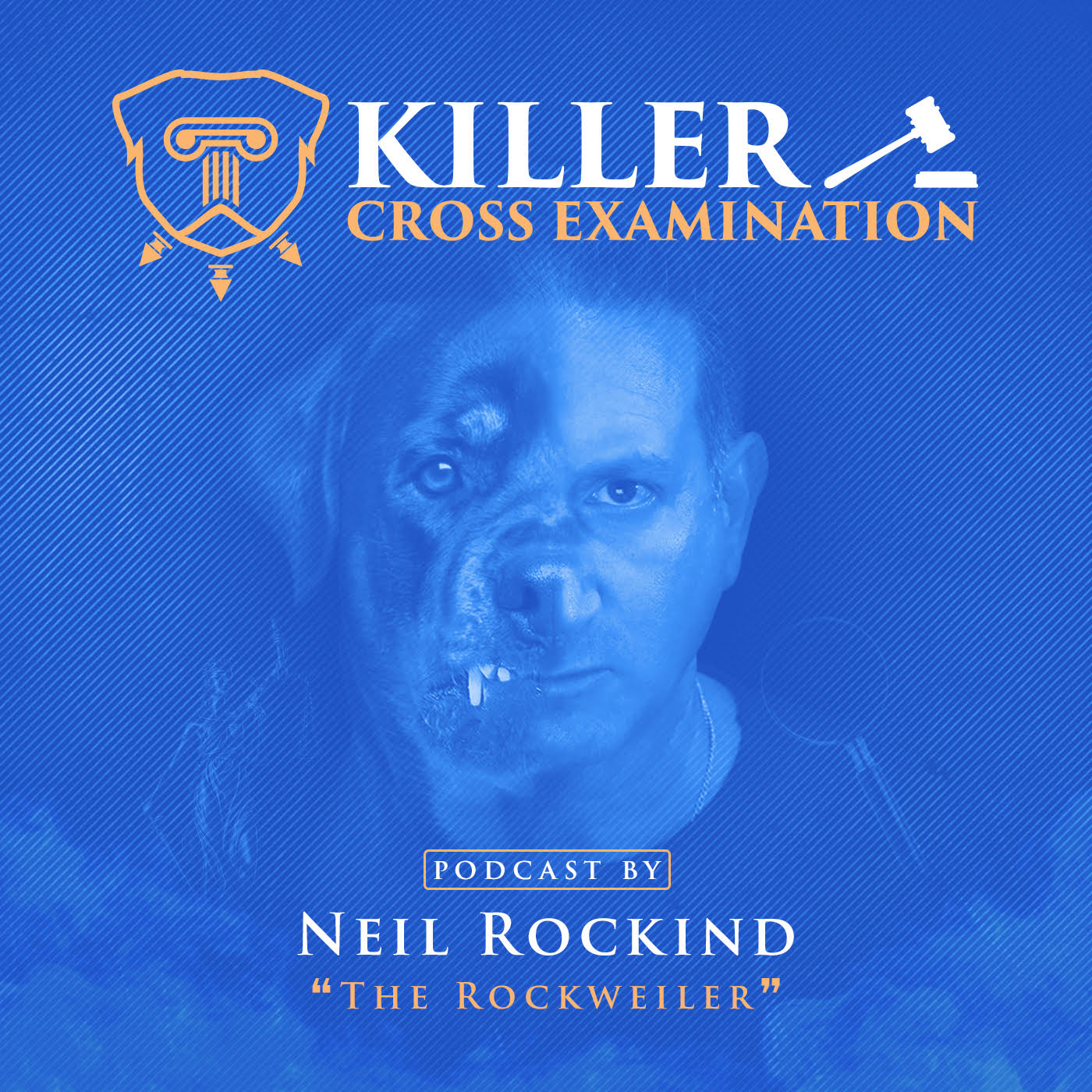 If you listened to Dream Team member, Carl Douglas, relive the Glove Incident and testimony, this is the full interview with him on the Killer Cross Examination Podcast. It is long but Carl had a front row seat to history and relishes in his role in that case and working with Cochran. The Dream Team. The members and lawyers that took part in the defense of OJ Simpson are legendary. The made history. This is the third interview that Neil Rockind has conducted with a member of the Dream Team: F Lee Bailey, Alan Dershowitz and now Carl Douglas. This is an incredible interview. He goes in depth on Cochran, Shapiro, OJ Simpson, the Glove Incident and more.
Neil Rockind is a trial lawyer, appears regularly on television and in the news, defends people in serious court cases, is a regular guest on the Law and Crime Network and also discuss popular trials and cases and current events with other tops lawyers around the country. His nickname is "The Rockweiler" and he's known for his cross examination style. Week in and week out, we interview the best and most newsworthy lawyers in the country. This episode is no exception. The Dream Team, Part 3.
The contents are under fair use. It may contain copyrighted materials whose use has not been specifically authorized by the copyright owner. We use portions of trial clips from YouTube and other sites including clips and photographs of OJ Simpson, Michael Jackson, Tupac Shakur and others in the public domain. It is in the public domain and is newsworthy. This, in our view, is fair use pursuant to section 107 of the US Copyright Law. Fair use allows limited use of copyrighted material without requiring permission from the rights holders, such as for commentary, criticism, news reporting, research, teaching or scholarship. We retain no rights to that material.