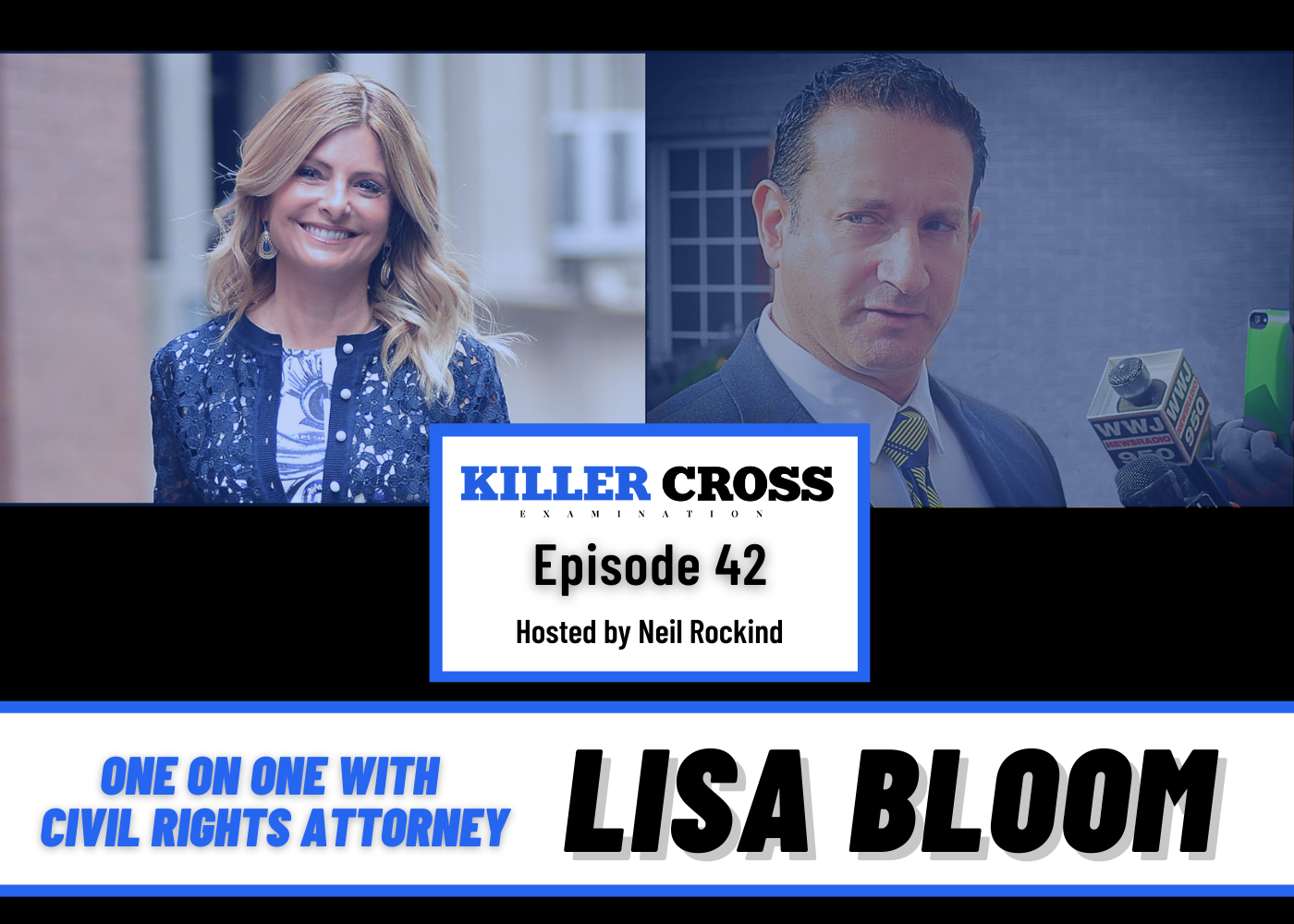 If you want to hear how one of America's best and most visible trial lawyers does her business, you want to listen to this episode. Do not miss this episode.
This week, I go one on one with a former Court TV host and high profile civil rights lawyer, Lisa Bloom.  While Lisa is the daughter of one of America's most successful and committed civil rights lawyers, Gloria Allred, Lisa has made her own mark in her career and is no stranger to the spotlight.  She has represented individuals and plaintiffs against comedian Bill Cosby,  Fox Host Bill O'Reilly, Rep John Conyers, former President Donald Trump, Guess CEO Paul Marciano, Hollywood Producer Akil David, the Los Angeles Police Department and countless other power moguls and figures.  Lisa actually hosted several shows on Court TV including one that she co-hosted with Vinnie Politano, who still hosts a show on Court TV to this day.  She can be frequently seen providing legal commentary offering her insight on legal issues and high profile cases including the Chauvin-George Floyd trial.  Lisa is one of America's foremost civil rights lawyers and has successfully advocated for sexual assault victims, victims of police misconduct, harassment and discrimination victims.  Her victories include, obtaining an 11 million dollar verdict against Hollywood producer Akil David and obtained a confidential "epic" settlement for former supermodel Janice Dickinson against Cosby.
This is not an ordinary interview of Lisa.  This is probing.  She talks about growing up in her mother's (Gloria Allred) shadow, striking out on her own and building her own name, her experiences as a female trial attorney, the double standards she experienced and experiences as an aggressive female trial lawyer, fighting the powers to be, how she conducts voir dire, she uses the "Me Too Movement" to identify favorable and unfavorable jurors, how her opponents attempt to prejudice the jury against her using her celebrity status and high profile cases, battling Bill Cosby, fighting Bill O'Reilly, going after Rep John Conyers, representing the downtrodden and minimum wage earner against the powerful, her preparation, her style of questioning, when to make it about the witness (direct examination) and when to make it about the questioner (cross examination), when to speed things up, when to slow things down, when to raise her voice and when not to, etc.  She shares the one person she wants to cross examine the most and why.
Please be aware we are relying on impressions, recollections, memories and interpretations.