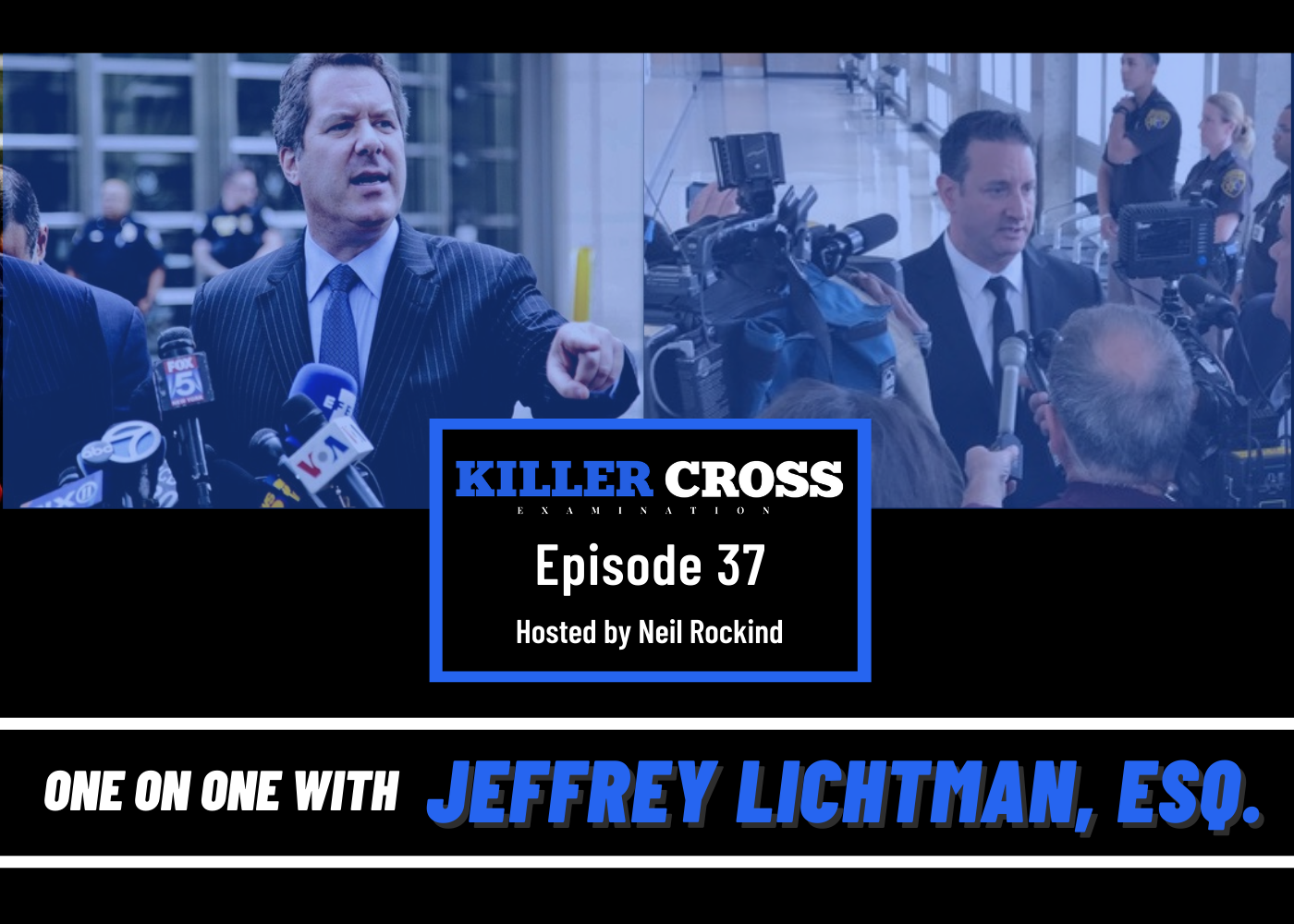 Join us for Part 1 of our Killer Cross Examination Podcast as I go one on one with Jeffrey Lichtman, Esq, the El Chapo's and John Gotti's criminal defense lawyer.  You don't want to miss this.  The interview has been described as "two sharks on a zoom".  A little about our guest –
If you've been in trouble in New York, know someone who has been in trouble in New York or followed the trials of El Chapo (yes that El Chapo) or John Gotti, Jr. (yes that John Gotti, Jr) than you know our guest, Jeffrey Lichtman.  Lichtman is perhaps New York's most sought after criminal defense lawyer having defended El Chapo and obtaining acquittals for John Gotti, Jr.  His clients include rappers "The Game", and "Fat Joe" among a veritable who's who of those charged with crimes in New York.  
Lichtman's style of cross examination has been referred to as a "relentless pounding", a bludgeoning, putting witnesses "through the blender and shreds[ing] them."  Lichtman is an advocate of "killer cross examination" and shares valuable tips, strategies and war stories that are both wildly entertaining for the non-lawyer and incredibly instructive for criminal defense lawyers and trial lawyers.  Lichtman shares with us never before revealed stories about his defenses of El Chapo and Gotti and also tells me about his preparation, work ethic, use of impeachment evidence, etc. and how he has to win for not only his client but for himself.  
Jeffrey Lichtman is the principal and founder of the Law Officers of Jeffrey Lichtman and can be found at www.JeffreyLichtman.com.  
Please be aware we are relying on impressions, recollections, memories and interpretations.