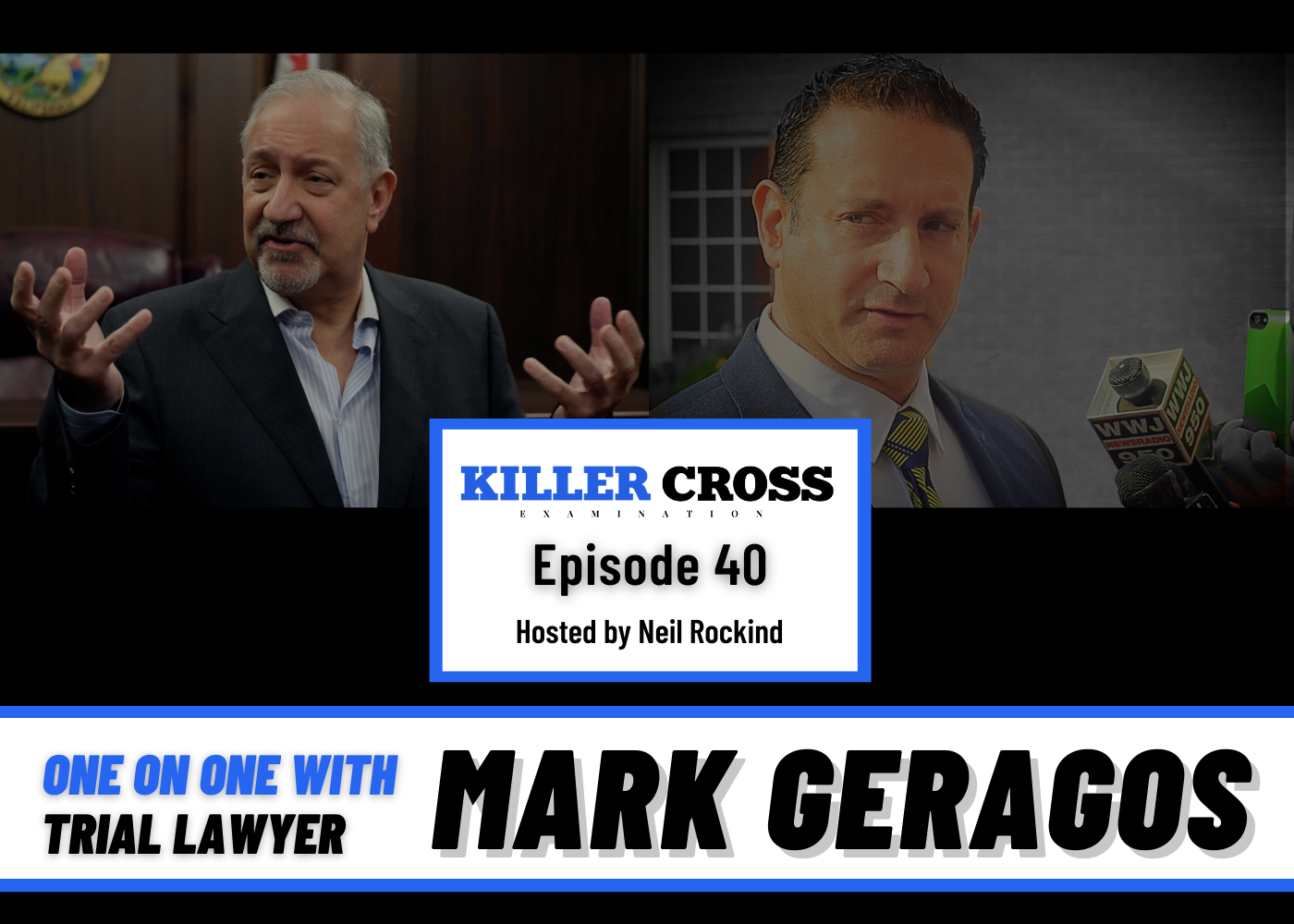 What do Michael Jackson, Winona Ryder, Chris Brown, Colin Kaepernick, Susan McDougal and Scott Peterson all have in common? All were at one time or another defended by Mark Geragos, the legendary lawyer from Los Angeles, California.  I go one-on-one with Geragos during this episode of the Killer Cross Examination Podcast and Geragos delivers.
He discusses his courtroom style, his use of humor and the way that he attempts to turn all witnesses into defense witnesses.  He shares his experiences in the trenches and talks in intimate detail about the Scott Peterson trial, his defense of Whitewater figure Susan McDougall and obtaining back-to-back acquittals for her against the odds.  He shares his background as an Armenian and how's helped seeks justice on behalf of Armenians and those of his Armenian descent who were victimized in the Armenian Genocide.  This is an episode not to be missed. 
Please be aware we are relying on impressions, recollections, memories and interpretations.