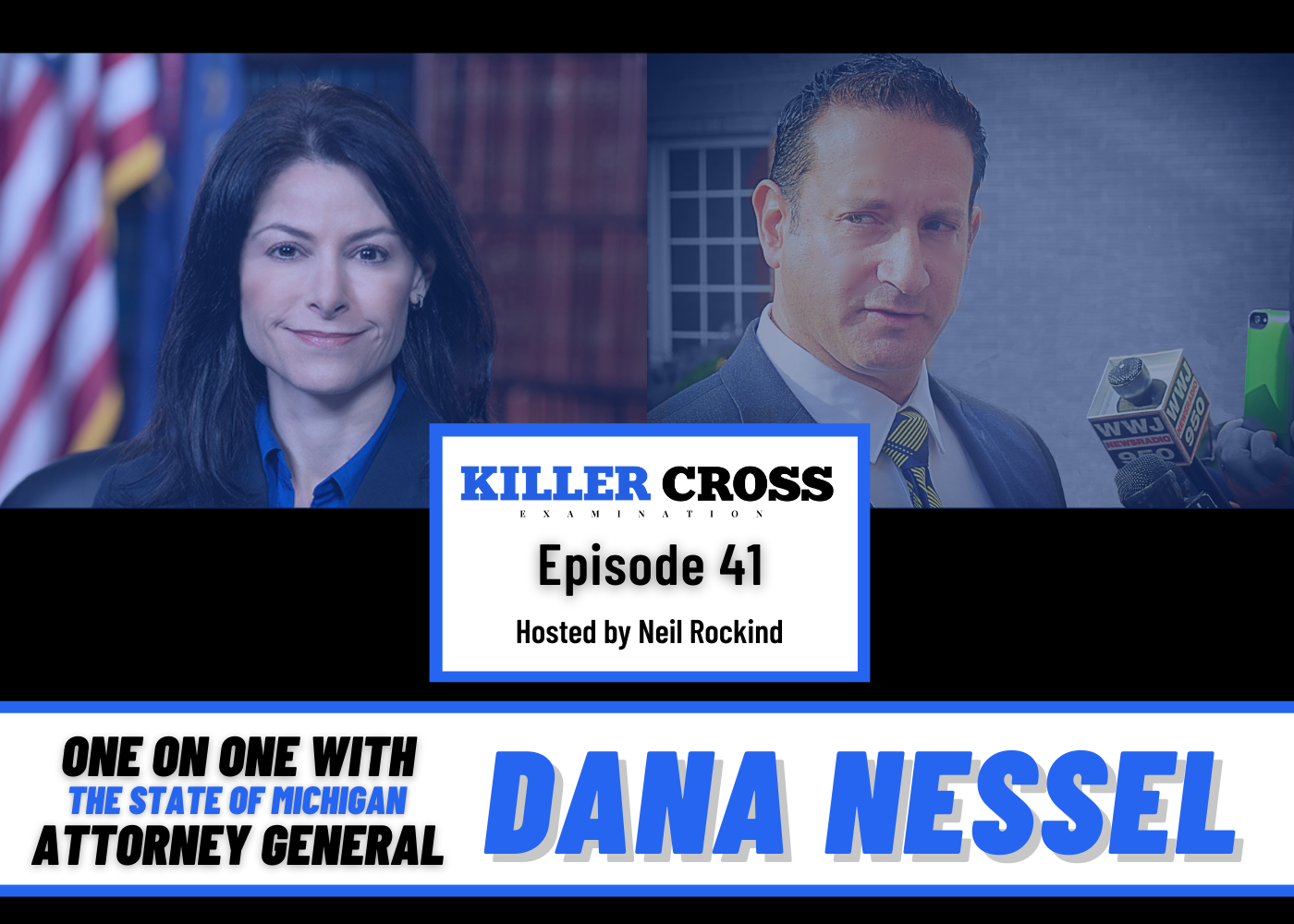 On this episode of Killer Cross Examination, I go one on one with Michigan's Attorney General Dana Nessel.  Many don't know that Dana began her career in the Wayne County Prosecutor's Office and quickly developed a reputation as a firebrand courtroom prosecutor.  In this episode, she shares her style in the courtroom, how she used her humor and sarcasm, how she prepared for court and how she found her voice.  
She shares meaningful cross examination stores about being so eager to begin question an adverse witness that she was jumping out of the chair and how on two (2) occasions, she put or found herself in physical danger in murder trials inside the courtroom.  I also ask her point blank about the double standard that she experienced as an aggressive female trial lawyer and how she is using her experiences as a criminal defense lawyer in her current role as Michigan's chief law enforcement officer.  This is not your normal interview of a politician.  This is an episode that you will not want to miss.
Please be aware we are relying on impressions, recollections, memories and interpretations.